Erschienen (issued) im September 2013 MUH Ausgabe 11
Servus TV - Red Bull Media House TV Austria
"The Power Of Cow", a 240 x 320cm painting which was painted live on the 23. Oktober 2013 and captured on film by the wonderful Servus TV.
Recording from the 25. Okt 2013
Bayern 2 Radio "Eins zu Eins. Der Talk"
Achim Bogdahn im Gespräch mit Pete Kilkenny, Lebenskünstler
On Bayern 2 Radio:
Mittwoch, 19.02.2014 16:05 bis 17:00 Uhr
A Portrait about the Cow Painter on Bayern
Pete Kilkenny on TV - Porträt
"Auf dem grünen Teppich" - Bayern Fernsehen
Freitag, 18. Juli 2014
Wiederholung 16. Juni 2017
Bayerisches Fernsehen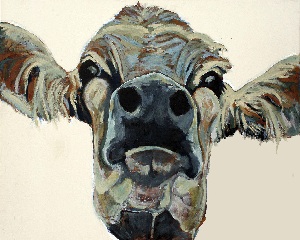 "The power of cow"
3 Min.
shown on Bayerisches Fernsehen (TV) on 13. Nov 2013 17:30 Uhr
"Germany Today"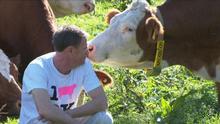 Germany's International Broadcaster (TV)

shown on the 4. Dez 2013